Meet our compassionate, caring veterinary team!
Dr. Katie Kuchinsky
Veterinarian/Owner
Dr. Katie Kuchinsky was voted one of the best vets in Loudoun County by the Leesburg Today.
Originally from Carlisle, PA, Dr. Katie grew up in Baltimore, Maryland. She earned her undergraduate degree in Biology at the University of Richmond and received her Doctorate of Veterinary Medicine from Ross University. She completed an additional year of training at the University of Minnesota, taking part in a rotating small animal internship in internal medicine, surgery, and emergency medicine.
Attracted to the hometown feel of the Clinic and its surroundings, Dr. Katie moved from Minnesota to Leesburg to take over MSAC in 2009. She carries on the MSAC tradition of combining hometown compassion with the latest in medicine and services. Her veterinary interests include preventative medicine, geriatric medicine, and dentistry.
Dr Katie's goal is to enhance the quality of life for all families in the Leesburg area by working diligently to improve the health, safety and care for all animals in Loudoun County. She is a member of the Loudoun County Veterinary Medical Association, the Virginia Veterinary Medical Association, and the American Veterinary Medical Association. In the community she works closely with the Loudoun County Sheriff's Office and Save the Tails Rescue. MSAC also sponsors and supports local businesses and sports teams.
Dr. Katie lives in Leesburg with her husband Ryan, their three daughters and 2 young cats. They sadly lost both of their older labs this past year.
Dr. Julie Wentzel
Veterinarian
Dr. Julie Wentzel grew up in Annapolis, Maryland, and graduated from Virginia Tech with a Bachelor of Science in Forestry and Wildlife in 1998. She graduated from the University of Illinois, College of Veterinary Medicine in 2004, where she pursued interests in both wildlife medicine and small animal emergency medicine.
After graduation, she completed a small animal emergency medicine internship at Anne Arundel Veterinary Emergency Clinic in Annapolis, Maryland, where she remained on staff for another seven years. Her family moved to Leesburg, Virginia, where she has spent several years working at Animal Emergency and Critical Care and for the past 6 years has worked as a Rehabilitation and Pain Management Practitioner with Veterinary Surgical Centers Rehabilitation.
She completed her Certified Veterinary Acupuncture courses in 2013 and became a Certified Veterinary Pain Practitioner and Certified Canine Rehabilitation Therapist in 2014. She has continued an apprenticeship in Western Herbal Medicine in 2018 and plans to pursue the certification exam in 2020.
She is passionate about treating acute and chronic pain to improve her patients' lives and assist in their return to a more active lifestyle. Dr. Wentzel has been a member of the board of the Northern Virginia Medical Association since 2017.
In her free time, Dr. Wentzel enjoys spending time with her family, as well as gardening, bird watching, volleyball, and running. She lives with her husband and their three children and two cats in Leesburg, Virginia.
Kayla Chadwick
Veterinary Office Manager
Kayla joined Market Street in July 2018.  She has had a passion for animals since she was a child begging her parents for any animal they would let her have. She lives in West Viriginia with her family and their four animals. Kayla loves the close-knit, family feel of Market Street.  She especially appreciates that it feels like a home rather than a clinic when you walk in and sees the difference this makes on the animals who are treated there and their humans. In her spare time, she enjoys practicing her photography skills and riding her horse, Krispy Kreme.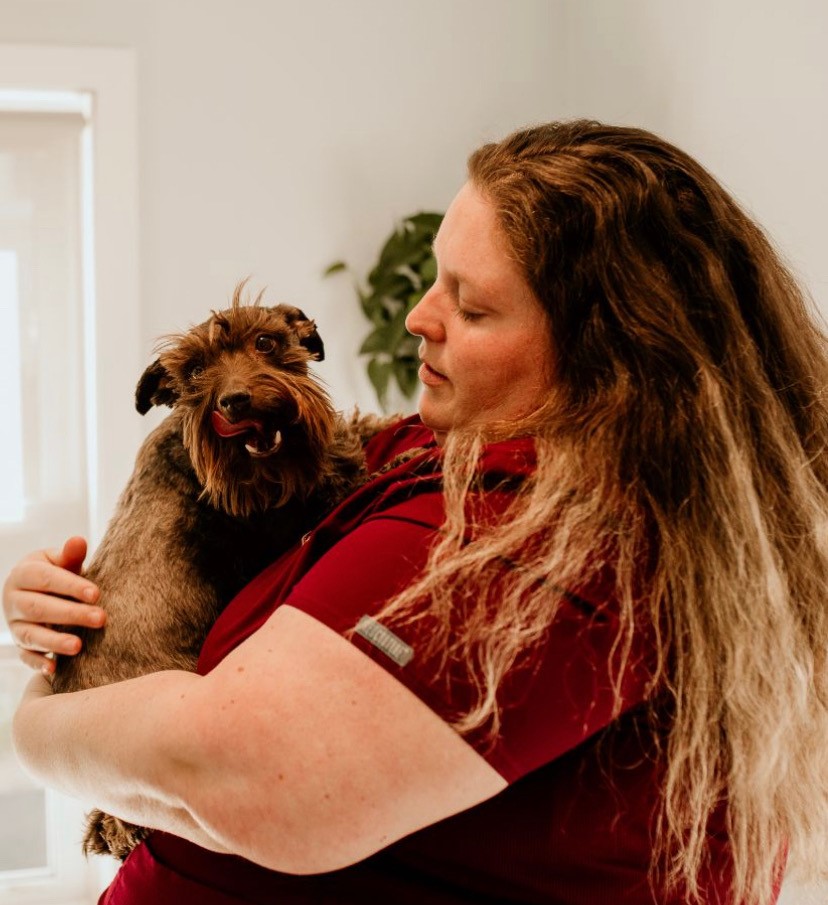 Blaire Henderson
Customer Service Representative
Blaire joined the Market Street family in June 2021. She lives in Lovettsville with her daughter Savanah and
 her partner Scott and his son Kayden. They have
 two dogs, a coon hound mutt named Brownie and a Frenchie named Khaleesi. She has twenty years of administrative and customer service experience and loves getting to know the clients and their families. In her free time, she loves attending live sports events, spending time at the river, concerts and traveling.
Keali Stiner
Customer Care Representative/Veterinary Assistant
Keali Joined the Market Street team in March 2023. Originally from Montana, she now lives in Charles Town, West Virginia with her Fiancée John and their dogs Gordy, Joey and Watson. Keali comes to us with 7 years of customer service experience and has been in the veterinary field for the last 4 years. In her spare time, she enjoys sporting events, wineries, concerts and spending time with friends and family. 
Alex Miller
Veterinary Technician
Alex joined the Market Street family in July of 2020. She came to us with eight years of veterinary experience. She graduated from NOVA in 2017 with an associate's degree of applied science with a major in veterinary technology. She is currently studying to sit for the VTNE (Veterinary Technician National Exam). She lives in Leesburg with her Partner Gavin and their dog Alvie. In her spare time, she enjoys pet sitting, capturing Pokémon, spending time with friends and adding to her collection of tattoos.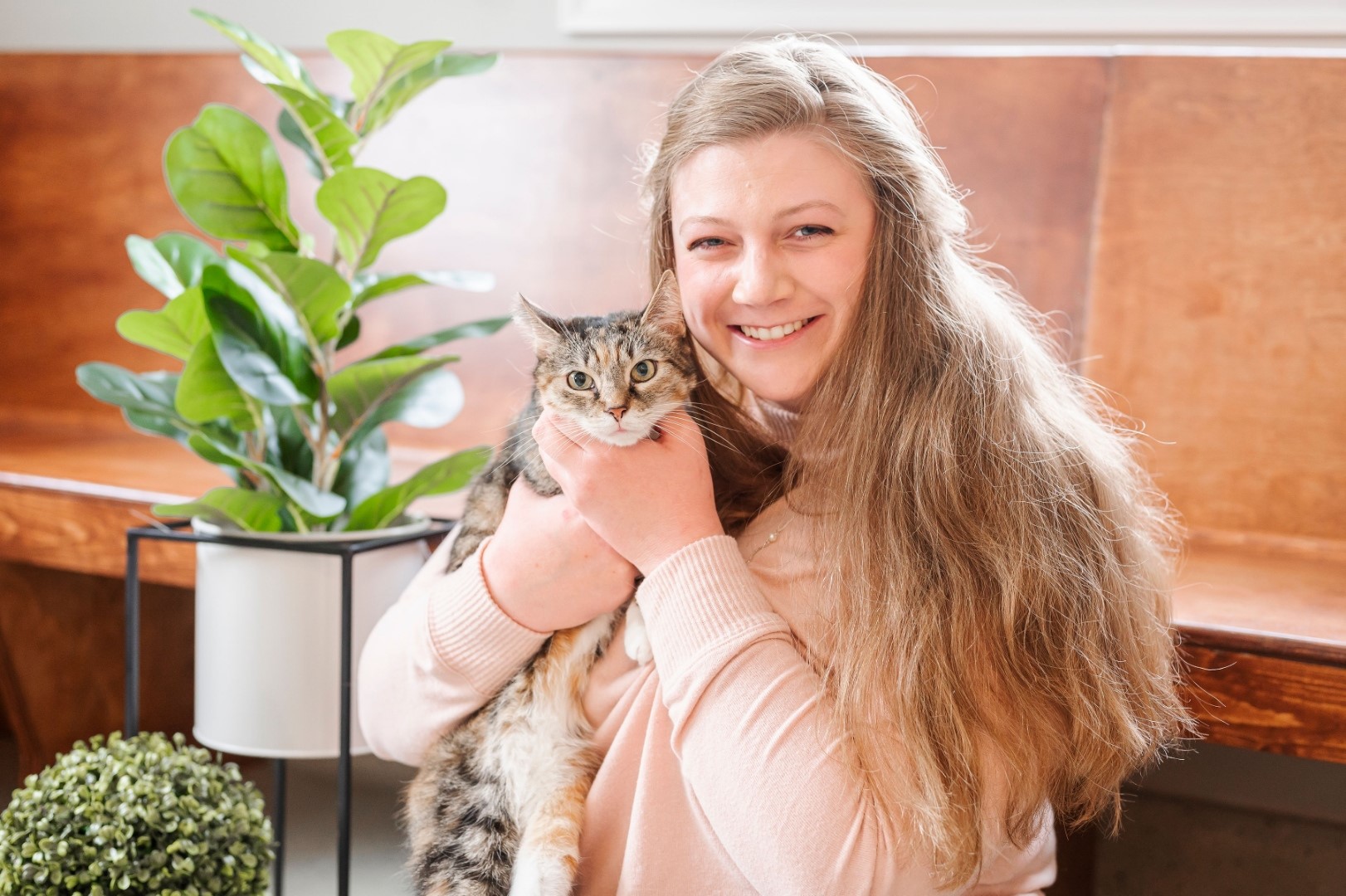 Janie Beale
Veterinary Technician
Bio coming soon…
Juliana Terreri
Veterinary Assistant
Juliana joined the Market Street family in August 2022. She grew up in Hillsboro, Virginia, and still resides there today with her family and two cats (Ginger and Stinky). From an early age she dreamed of becoming a Veterinarian, but realized her true calling was as a Veterinary Technician. She started pursuing her dream and joined her first practice in 2021. In her spare time, she enjoys playing volleyball, roller-skating, running, gaming and reading.
Olivia "Vi" Rodriguez
Veterinary Assistant
Olivia joined the Market Street Team in March of 2022. She started her journey in veterinary medicine two and a half years ago, and aspires to be a surgery technician one day. She is currently looking into going back to school to become a licensed technician. She was born in Baltimore, raised in Florida, and now lives in Aldie with her partner Matt, their five cats, and a corn snake. What she loves most about working at Market Street is the sense of community among the team, and the personal approach when dealing with patients and their families. In her spare time, she enjoys drawing, hiking and collecting.
Savanah Henderson
Kennel Technician
Savanah is a senior at Loudoun Valley High School. In her free time, she enjoys fishing, paddle boarding, camping at the river, doing hair, nails and make up, going to concerts and traveling. Savanah loves cats and dogs and she especially loves her two dogs, Khaleesi and Brownie. 
 She excited to attend Northern Michigan University in Fall 2024 for a two-year cosmetology program.
Bart
Resident Cat
Bart was found on a back road in Berkeley County, W.V. in July of 2017 as a young kitten. He lived as a barn cat, where he enjoyed chasing mice and the occasional horse back ride with boarders. He loved everyone who came to the barn, including kids.
Bart followed one of our staff members for about a year, and managed to sneak in her car a few times. She finally decided to take him in and give him a life indoors. Bart came in to the clinic to be seen by Dr. Katie and never left.
He has loved being indoors since day one, and quickly adjusted to life in a clinic. Bart enjoys laying in the sun, sitting in clients' laps, being pet, standing and laying in inconvenient places, and meal time.