Our Leesburg animal clinic is devoted to your pet's wellbeing.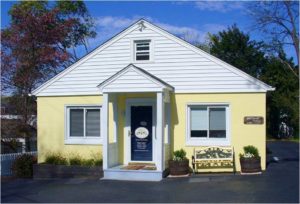 Market Street Animal Clinic provides the latest in veterinary care in a comfortable environment that feels like home. We deliver the exemplary veterinary care for animals at every stage of life.
History
Our clinic is a familiar landmark in Leesburg Virginia, having first opened our doors more than 30 years ago. Dr. Katie Kuchinsky took over the practice in 2009. We continue to expand and enhance our services. Market Street Animal Clinic manages quality veterinary hospital services with traditional values understanding the important role pets take in our lives.
Our Philosophy
We believe that every course of treatment may not be right for every pet and their family. That's why we try to present options that make sense for the comfort and well-being of your pet and you.
We believe that continuity of care is important to pet and pet-parents. Our team works to build a relationship with you and your pet over time. We know your pet's medical and personal history as well as their personality. We will join with you to do what we can to make each visit as easy and stress free as possible for you and your pet. Your pet will receive loving care and attention, and the best treatment possible.
Contact us today at (703) 777-6661 to schedule your pet care appointment with our friendly and dedicated veterinary team!